The JEA/NSPA Fall 2016 National High School Journalism Convention in Indianapolis has announced the keynote speaker for Thursday, Nov. 10.
---
Kevin Rader
7:30 p.m. Thursday, Nov. 10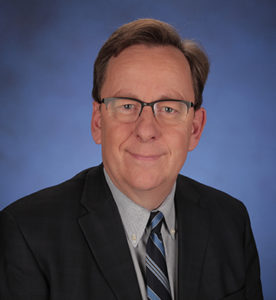 Multiple Emmy Award-winning reporter Kevin Rader joined Channel 13 Eyewitness News in July 1990. In 2015, he was awarded a national Sigma Delta Chi award from the Society of Professional Journalists. That same year he also won a National Edward R. Murrow Award for reporting. It was his second National Murrow award and seventh Regional Edward R. Murrow Award. Rader also was nominated for Reporter of the Year in 2015 by the National Press Photographers Association. Rader has covered memorable stories for Channel 13, including the Sept. 11 terrorist attacks in New York City, the Oklahoma City bombing, the Kosovo refugee camps in Macedonia and the Mike Tyson and Orville Lynn Majors trials. He spends much of his time covering politics on Eyewitness News, but expanded his responsibilities to include traveling the state to tell stories found "Only In Indiana." A native of Lexington, Nebraska, Rader received his B.S. in history from the University of Nebraska at Kearney with minors in social science and broadcasting. He was named Distinguished Alumni from UNK in 2007.