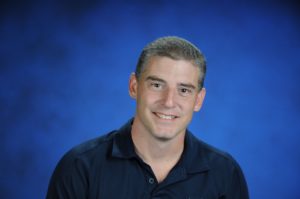 Steve Rhodes from WTHR-TV will join Kevin Rader in presenting the keynote at 7:30 p.m. Thursday.
Rhodes works as a television photographer, editor, and field producer at WTHR-TV, the NBC affiliate in Indianapolis.
During his 19 years at WTHR, Rhodes has not only covered local news, but has followed assignments around the nation and the world. He was in Northern Ireland when the Good Friday Agreement was signed, and at Ground Zero for the first anniversary of the September 11th attacks on the World Trade Center. Additionally, he has been part of WTHR's coverage of the Olympic games in Salt Lake City, as well as Australia, Greece, Italy, China, Canada, England, Russia and Brazil.
He has spent the last several years producing long-form news segments as part of WTHR's Special Projects Unit, while still making contributions to daily newscasts.
Rhodes was the 2015 National Press Photographers Association Editor of the Year. He has been named Region 4 Photographer of the Year by the NPPA five times, and is a nine-time Indiana Photographer of the Year. His work has been recognized with a Peabody Award, a national Sigma Delta Chi Award, multiple national Edward R. Murrow Awards, more than 60 national NPPA Best of Photojournalism Awards and several National Headliner Awards, including the Grand Prize in 2010. Rhodes has also won more than 90 regional Emmy Awards.
Prior to arriving at WTHR, he worked at WNDU-TV in South Bend, Indiana, and KHQA-TV in Quincy, Illinois.
Rhodes is a 1993 graduate of Northwest Missouri State University.